Our expertise in the field of gemstone authentication is second to none. We understand the importance of ensuring that your gemstones are genuine, and our team of experts has the knowledge and experience to deliver accurate results. With our state-of-the-art equipment and rigorous testing methods, you can trust us to provide reliable authentication services for all your gemstones.
Colored gemstones have been treasured way before history was recorded, and yet, in jewelry terms, we have lived through a period in which these fine gemstones have not been appreciated to the fullest extent. The second half of the 20th century was, if you like, the golden age of the white diamond.
However, it is clear that humankind is once again rediscovering its inherent love for colorful gemstones. This is where our precious gemstone verification service comes in handy. The growing market for colored gemstones means that prices are rising steadily and stones of unique color can command high prices. The need for a reliable authentication service has never been greater.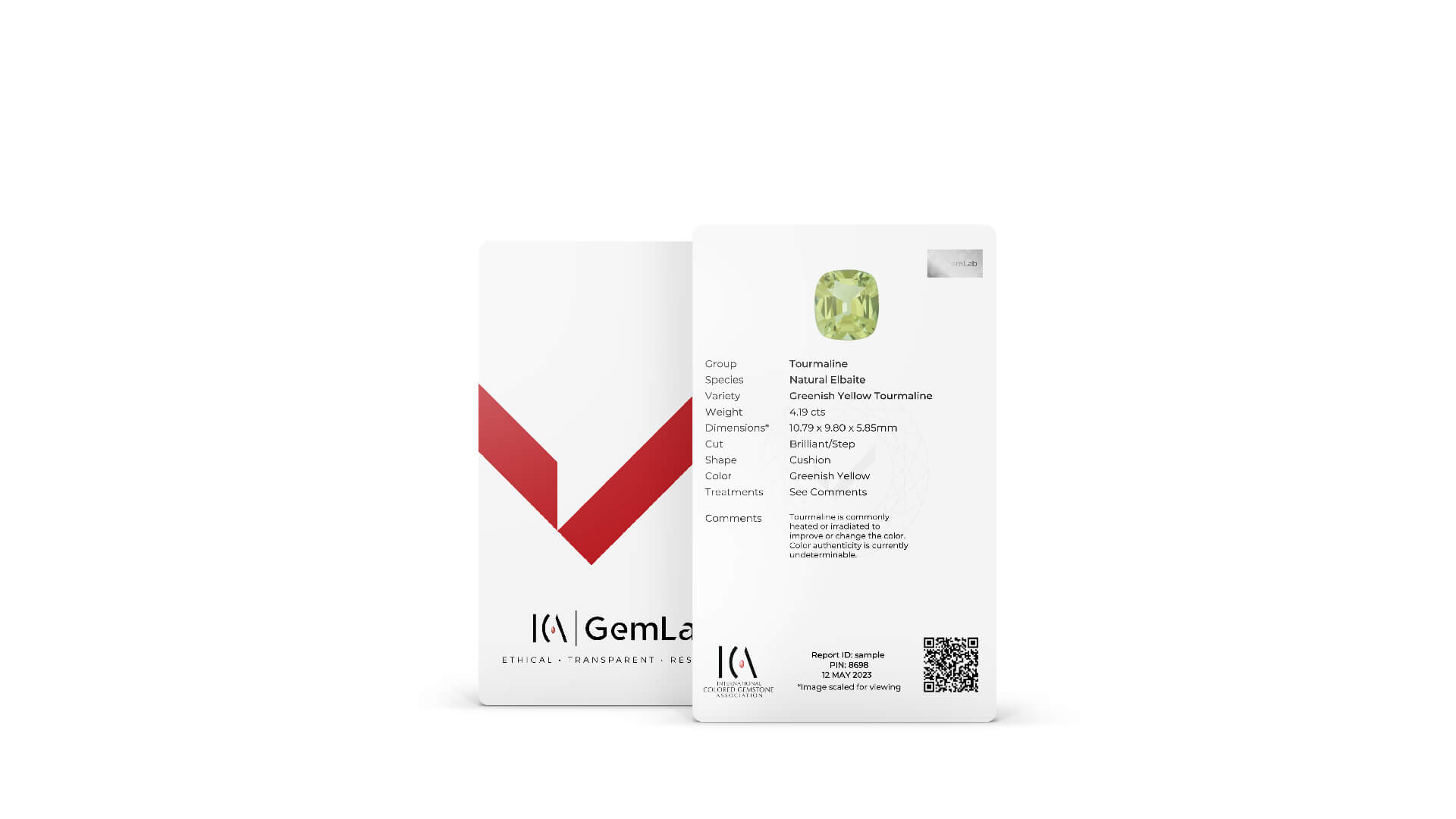 With a high definition photo of your precious stone on the front, the ICA | GemLab Travel Card is a compact credit-card sized identification report that easily fits into your wallet.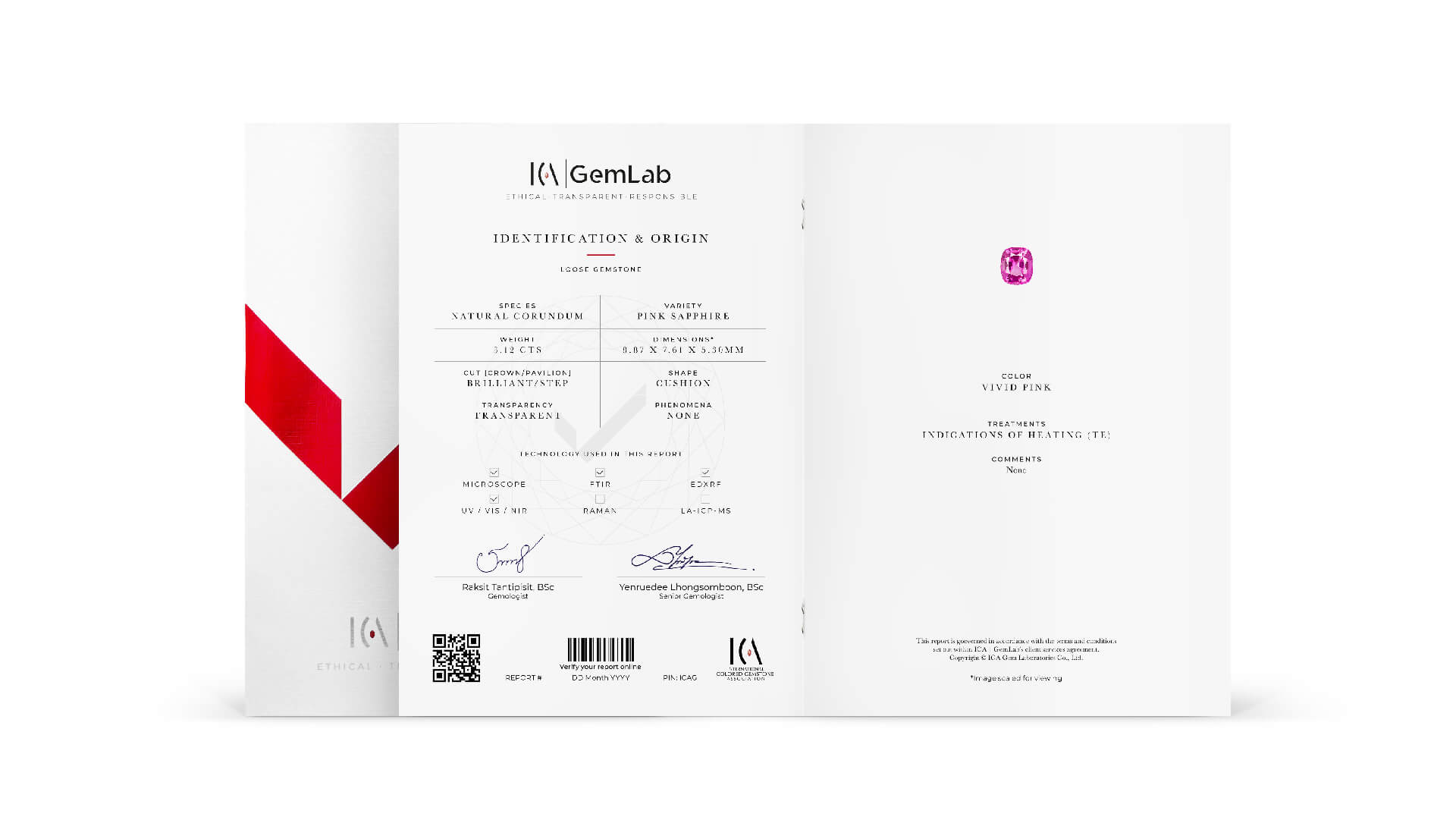 The ICA | GemLab Identification Report is a comprehensive two-fold report issued to identify various types of colored gemstones and determine its species and variety wherever possible.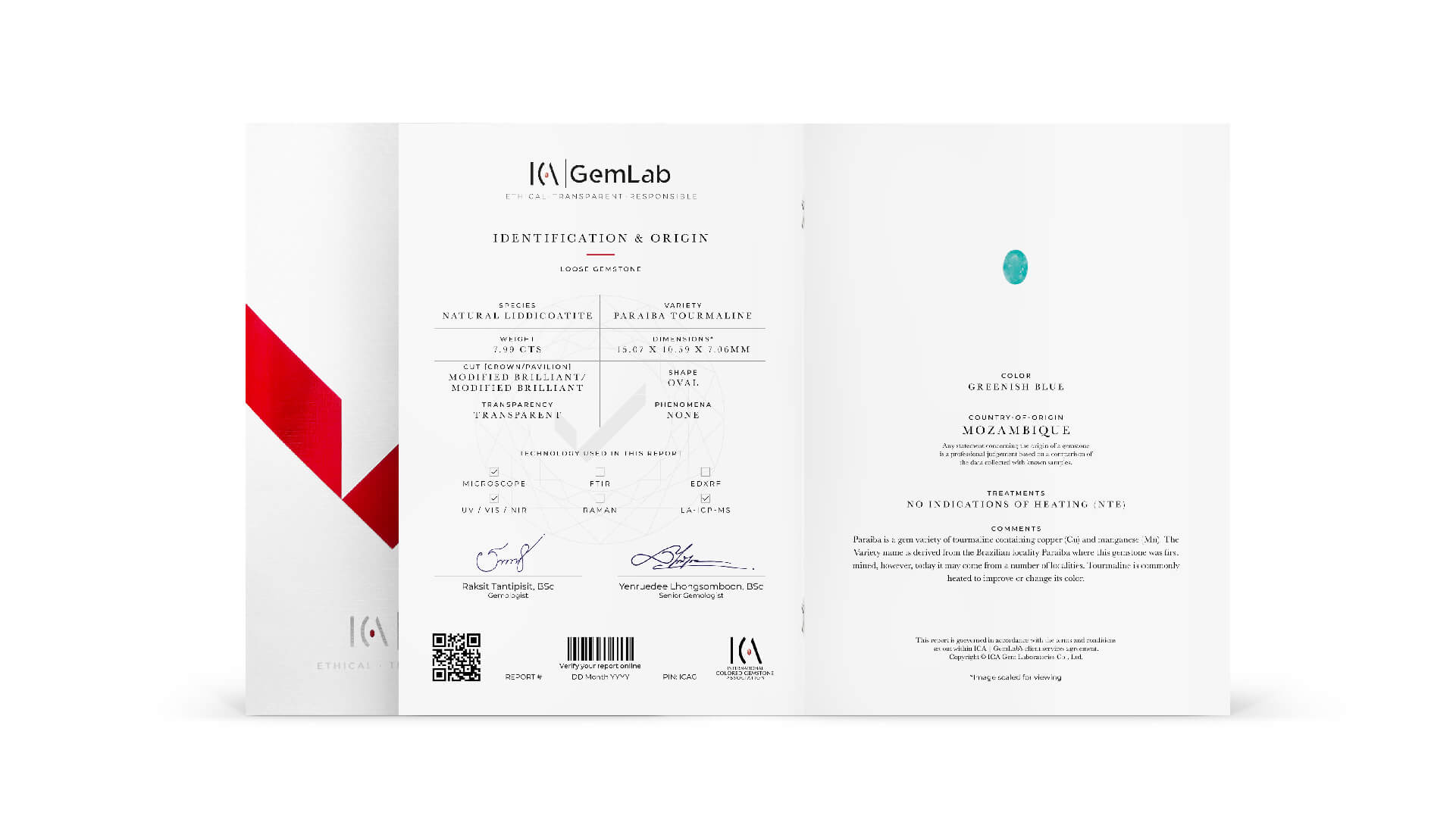 The ICA | GemLab Origin Report is a thorough two-fold report that goes one step further by providing information on a gemstone's origin.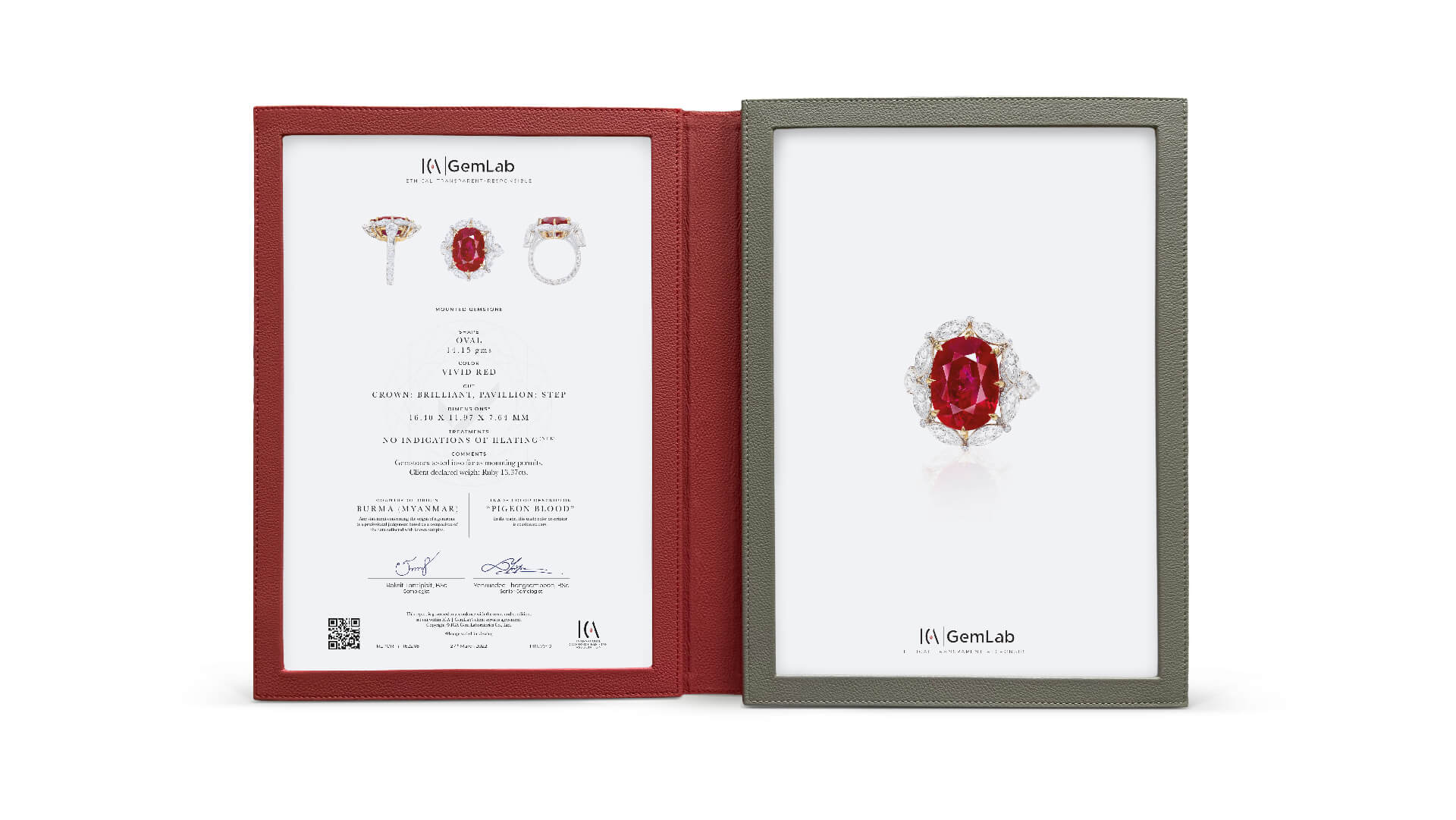 Encased in a lush tri-fold leather folder, the ICA | GemLab Premium Report is a four-page document containing information that describes your gemstone or jewelry set.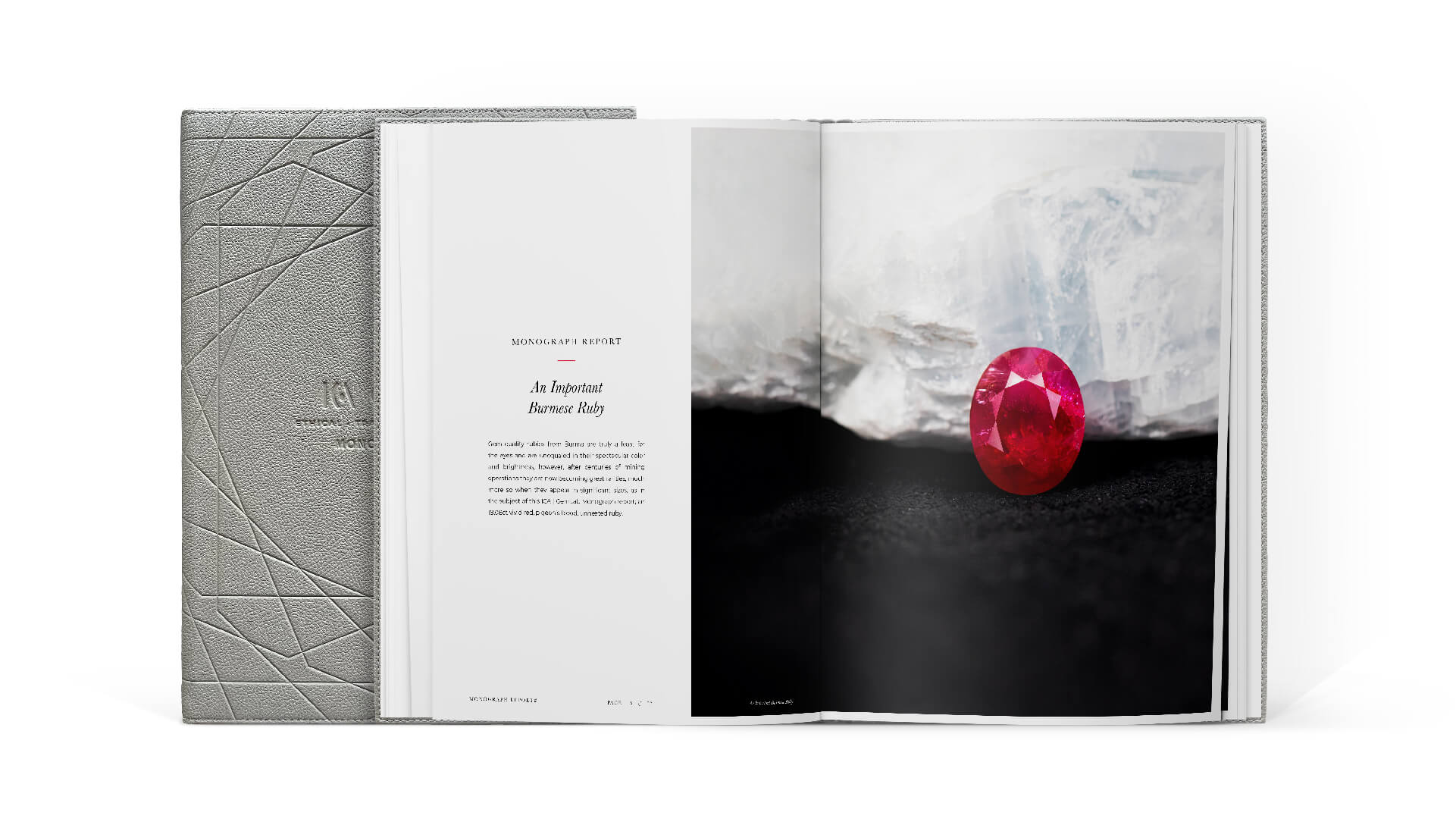 The ICA | GemLab Monograph is a 6000-word hardback publication that revolves around your Jewelry or gemstone and brings it to life.